Price
24h %
Volume (24h)
Market Cap
Token Issued
Born in 1998, is a Right and Centre-Back that plays in Frosinone Raised in Roma's youth sector (where he won 2 championships), he can play as central defender or left-back without distinction. The Marchizza Token (Ticker MAR) has a Hard Cap of 10 Million. 7 million are intended for sale while 3 million are managed by the reserve which will be controlled by the Star Algo. As with all Starcks Tokens, no further Token releases than those described are anticipated.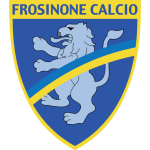 FrosinoneDefender - Left backID: a5e446e1-1d2d-4da1-be94-b9a1cfcf6149
✕
You have to login in order to buy or sell tokens.